People asked me "Why do you want to jump out of a plane at 14,000 feet, are you crazy?!" and I've never had a definitive answer. I've always said "I don't really know… it just has always been one of those things I would like to do."
So this weekend I did. Along with my boyfriend and my stepmother (who was persuaded last minute to "jump on board"), and all of us loved it!
My favorite part was, by far the free fall – taking the plunge from the edge of the plane was such an adrenaline rush. It's hard to exactly describe the experience of jumping from a perfectly good airplane (well almost perfect) but to sum it up in a few words…it was freeing, exhilarating, incredible and unreal!
If you have ever wanted to do it – you should! It's an amazing experience.
Here are a few photos…
A little skydiving sunflare 🙂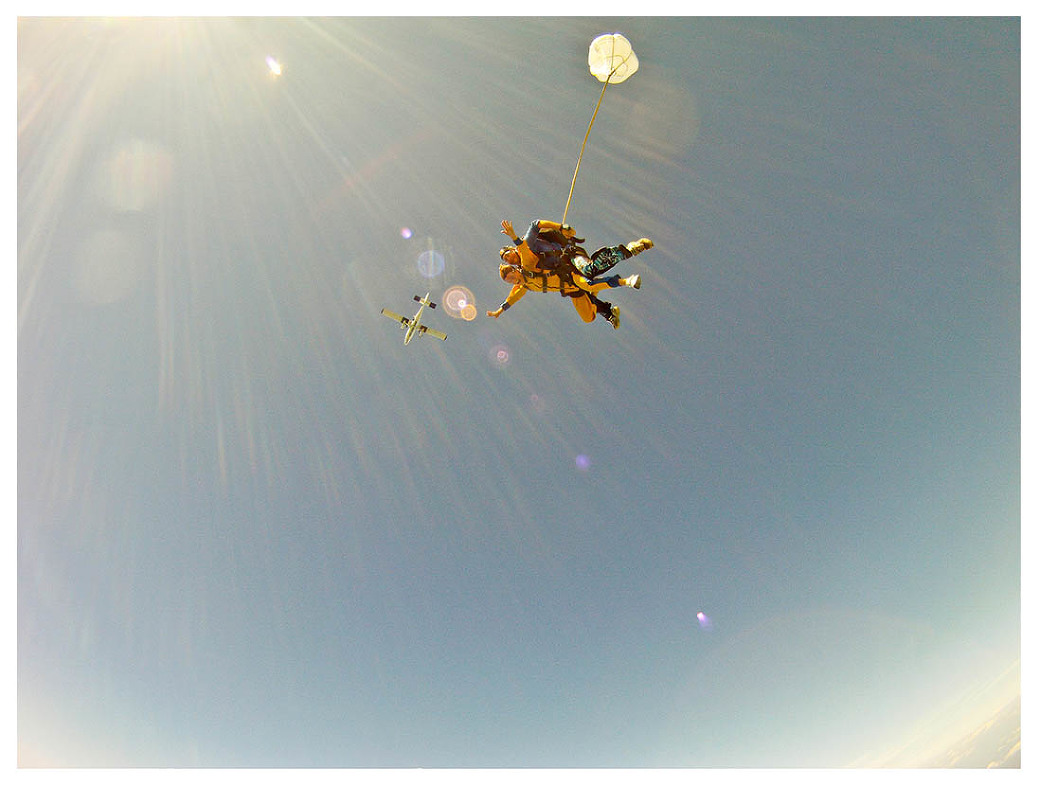 Me and "Big Jim", my instructor for the day. We went to Skydive New England in Maine, everyone there was wonderful to work with.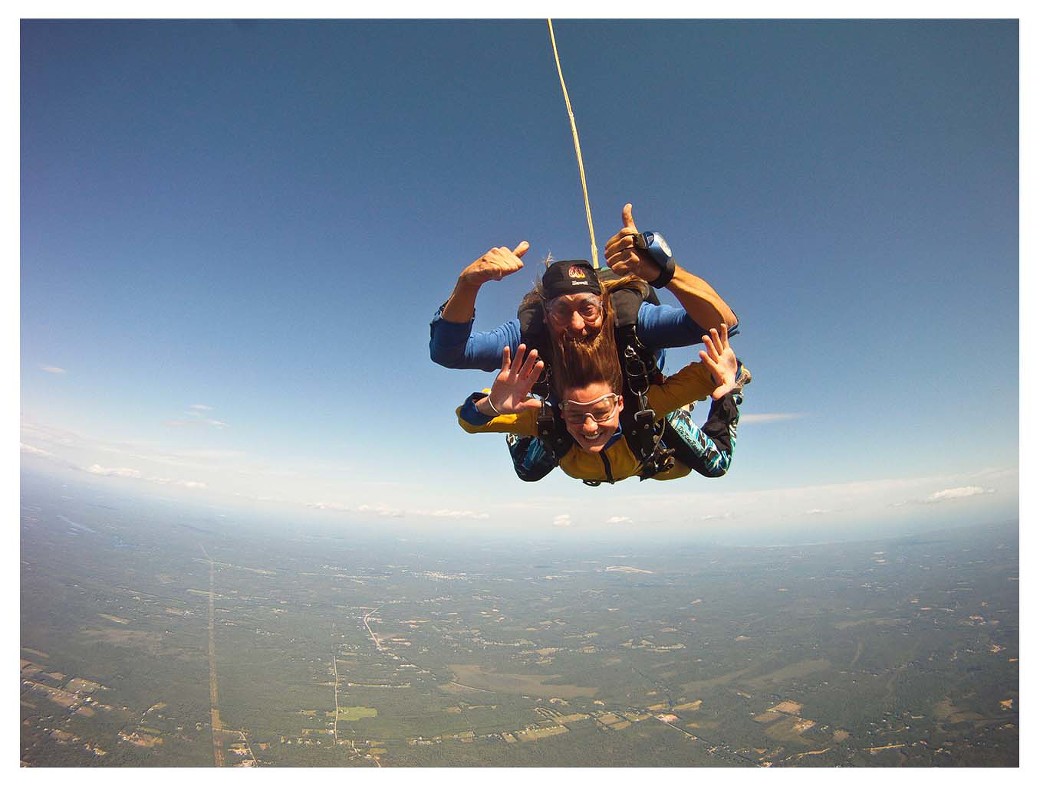 If you're interested in seeing more crazy photos, visit my Facebook page!