The forecast called for showers but lucky them (lucky us) there was not a cloud in the sky. It.was.perfect.
While guests started to party inside we snuck out and took some shots on the beach. I normally share a mix of images but I keep going back to these. I'm in love with the light!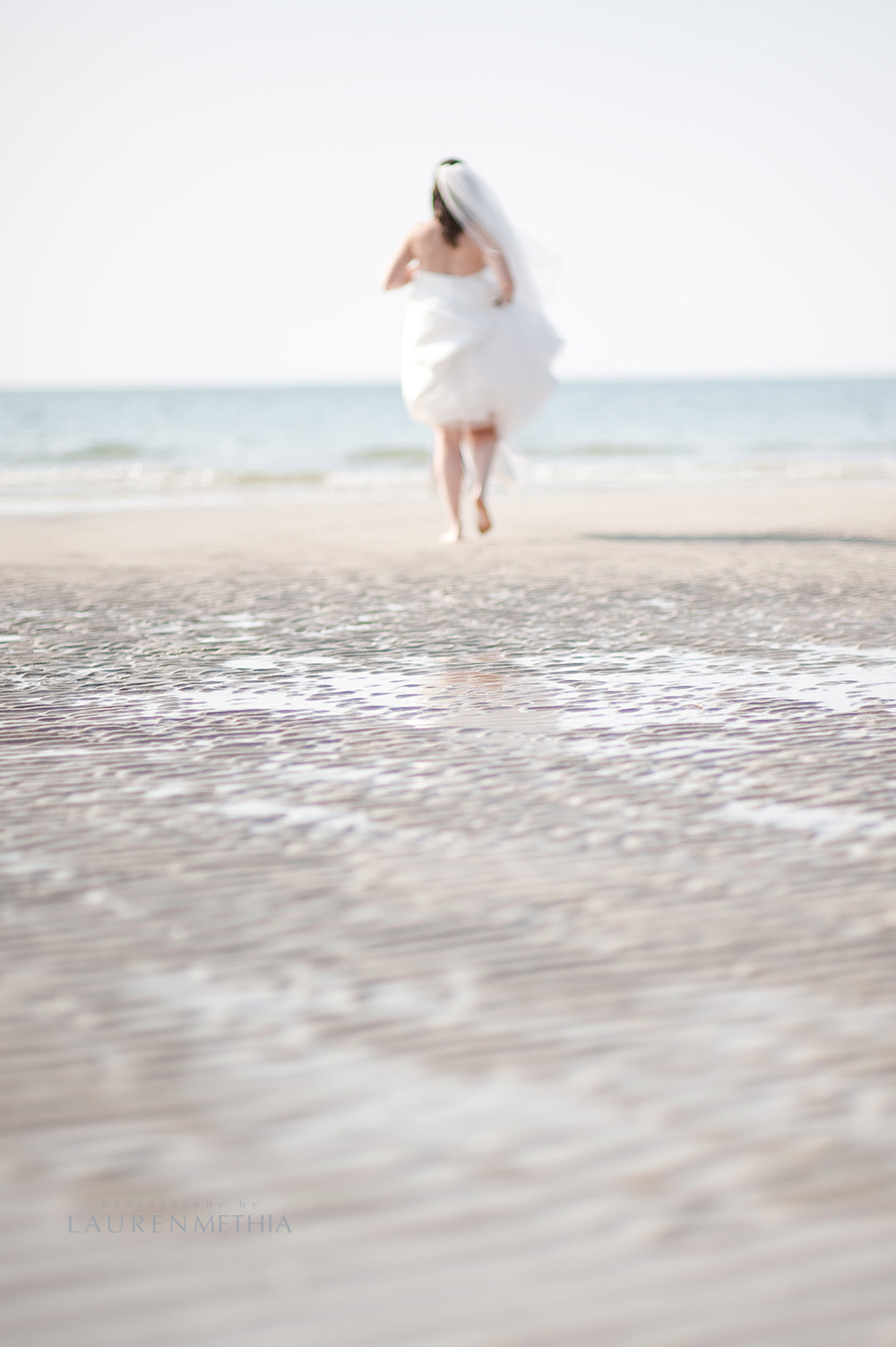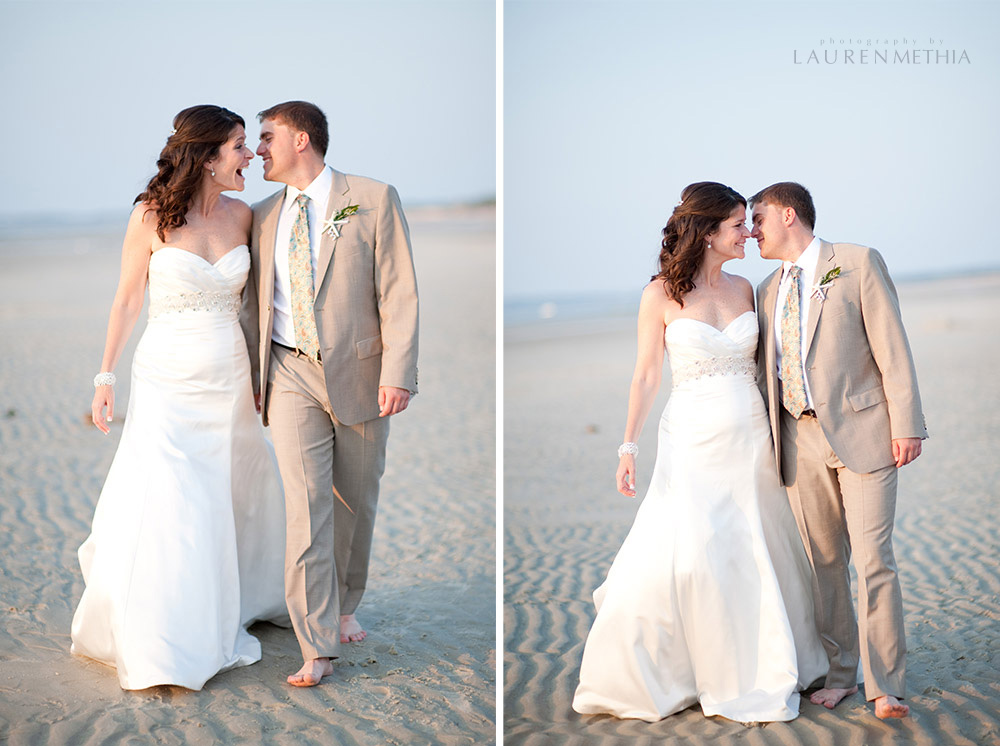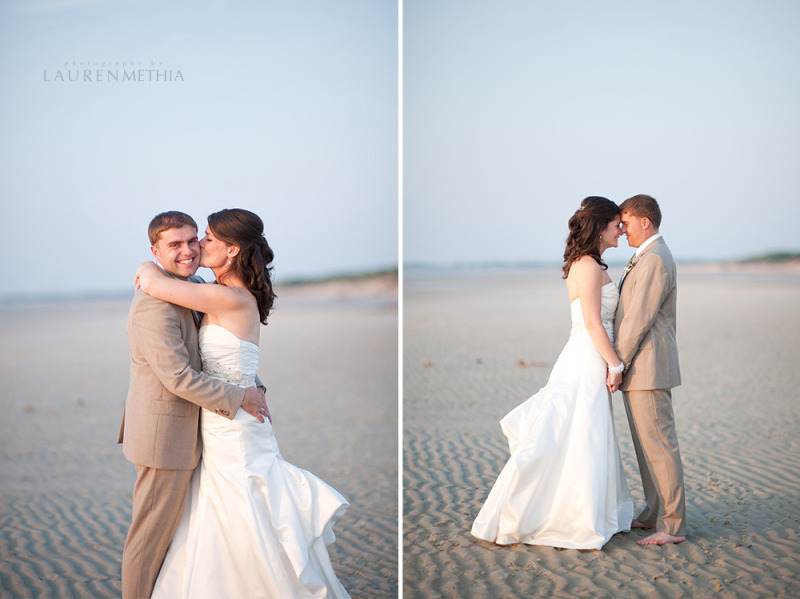 Visit Lauren Methia Photography on Facebook to see more photos from Kellee and Boris' Cape Cod wedding.
Location: Ocean Edge Resort
Florist: Petal's by the Sea
Baker: Casual Gourmet