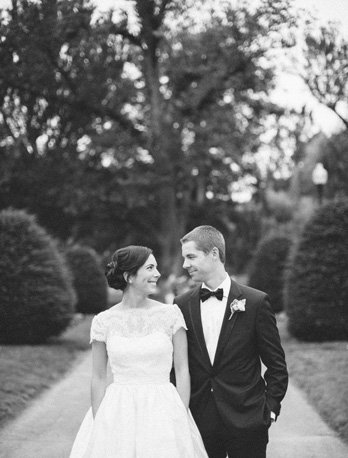 What is your approach to weddings? Style? My style is laid back. I strive to photograph each wedding in an unobtrusive manner and document the day as it naturally unfolds – with a focus on emotion, family, friends, and all the details that make your wedding yours.
I've heard from past clients and/or their families that they forgot I was even there :). That's a good thing – since I really try to blend into each wedding. However, when needed (i.e. during group portraits), I'm efficient at organizing and getting these taken in a timely manner, so you can get back to the festivities.


I'm drawn to color and beautiful light. I keep all post-processing very clean, crisp, and timeless. My hope is that you will look at your photographs 5, 10, 20 years from now and still be in love with them. I encourage you to visit my About page to learn more.
What is your approach to portrait/family photography? I love working with families! All my family sessions are photographed in a lifestyle fashion. This means that instead of in a studio the sessions take place in a relaxed environment (a park, beach or the comfort of your own home). Pretty much anywhere I can capture lots of candids and natural moments between your loved ones. And I'm always open to ideas! Please contact me for portrait pricing.
Do you travel for weddings? Yes yes yes! I work out of my home office and primarily shoot around New England. However, I travel most anywhere and have great rates for destination weddings.
Do you shoot all kinds of weddings? Yes. I love unique locations and I'm open to all types of ceremonies and 

rituals.  The majority of weddings that I photograph are small to mid-size weddings. I try to blog a variety of celebrations, so please take your time looking around.
What gear do you shoot with? All professional Nikon gear plus backup equipment.
Do you offer products such as albums? Yes, I offer beautiful custom designed flush-mount albums. More details here.  I also offer canvases and fine art prints.
Do you have business insurance? Yes, of course. Lauren Methia Photography is a licensed business and is fully insured.
Do we have to meet in order to secure the date? Though an in-person meeting is always nice; it's not required. I work with many couples that don't live nearby and therefore we can't meet right away. We will definitely set up a call or FaceTime to discuss your wedding and needs further – and to make sure we are a good fit. The agreement is all exchanged by email.
What is the process after our wedding – When do we get our images? Will you blog our wedding? Your final edited images will be uploaded to the online gallery within 4-6 weeks. All albums are designed in the off-season. I do not blog every wedding due to the time I spend on editing and other business related things. But not to worry, included with all my packages is a highlights gallery which is a fun sneak peek of your day – and can be shared with your loved ones.
Are you a full-time wedding photographer? What do you do in the off-season? Yes, wedding and portrait photography is my full time job.  It keeps me very busy and I love it. The off-season isn't exactly an off-season. Winter months consist of album design, client meetings/prep for next season, portfolio updates, workshops, blogging, and the occasional winter wedding.
*Because I book a limited number of commissions each year I recommend booking early. Please use the contact section above to get my full pricing and availability. Lauren Methia Photography is currently booking for 2017-2018.